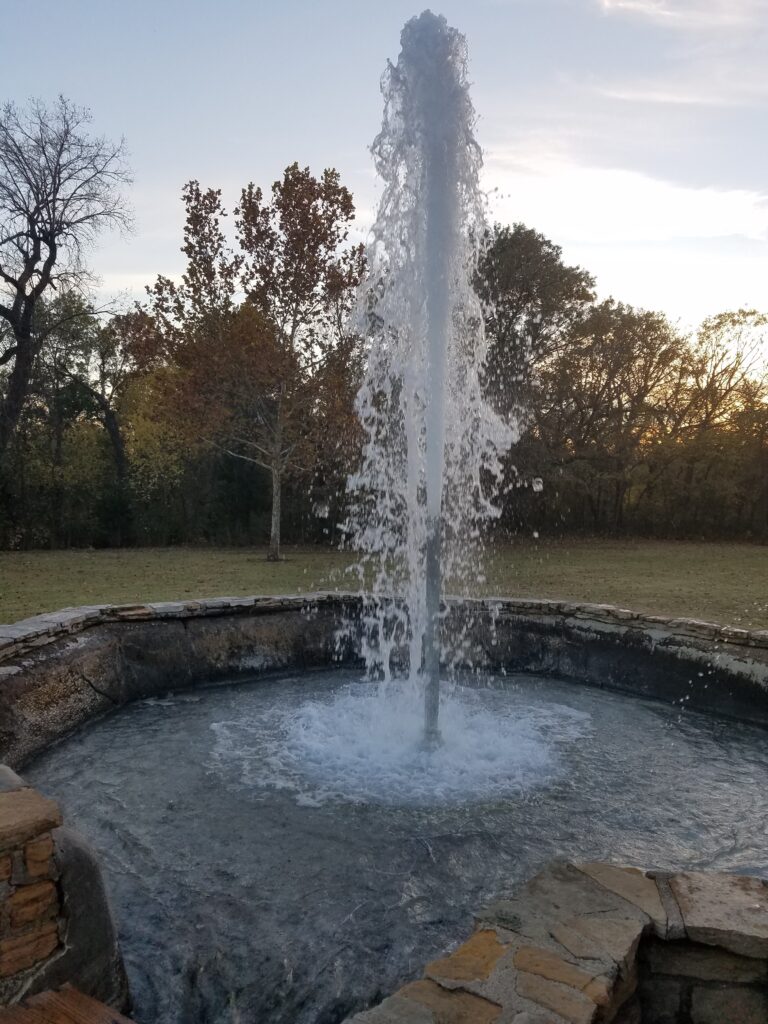 Many might think that I set the Tompkin's School Trilogy in the Arbuckle Mountains of Oklahoma just because that was where I grew up. At first, this might've been the case, but since I began writing this series the magic of the Arbuckle Mountains has become even more apparent. One of which is the fountain of youth!
The rumors of a fountain of youth have been told for thousands of years, but who knew it was located in the Arbuckle Mountains all along? The Native Americans did. They called this enchanting forest the "peaceful valley of rippling waters" because of all the natural spring water that flows throughout the area now known as the Chickasaw National Recreation Area. The strong mineral spring water was said to provide youthful healing properties.
The mineral water is still very much a focal point in the park today. Visitors can try this water from little drinking fountains throughout the trails.
My husband, Devin, and our dog, Dexter, even took a few sips.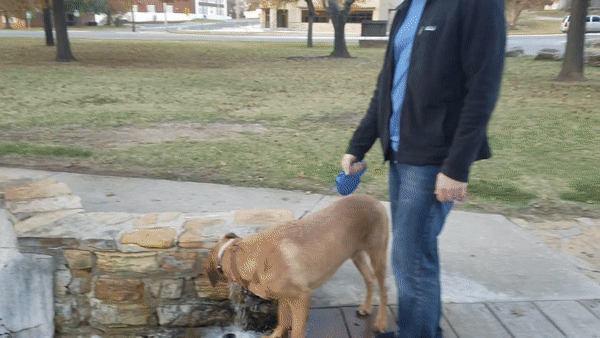 This is why they'll always be so young and I'll be getting old ;).
Whether or not the mineral water has any impact on the youth of the drinker, what it did have is an impact on the land surrounding the area and is one of the main reasons the town of Sulphur became a popular destination.
In 1902, this park was established through an agreement with the Chickasaw and Choctaw Nations who, in turn, sold the freshwater and mineral springs to the government in order to preserve this land. It's been a historical landmark ever since.
It's strange to think about how long these places I grew up visiting have been around. Even looking at this photo from the Nationa Parks Service of Little Niagra taken before 1910, I recognize where they are right away. I used to walk across that ledge of the waterfall and jump into the freezing spring water, little did I know that this family had been seated right where I was climbing not a century before.
It just goes to show that there's a story wherever we go, be it fictional or true, both are important to share with the world so that they're never forgotten.
---
---
Resources:
https://www.nps.gov/chic/learn/historyculture/remembering_platt-np.htm
https://www.onlyinyourstate.com/oklahoma/fountain-of-youth-ok/
https://www.nps.gov/chic/learn/historyculture/pnp-teens20s.htm
https://www.nps.gov/chic/learn/historyculture/pnp-1930s.htm