Ever wondered what life would be like in the 19th century? Sometimes I think about my ancestry and what it must've been like immigrating to America from Norway. They weren't rich, but I believe their viking heritage made them survivors.
I don't know much about my ancestors besides that, but what I do know is that if I were alive in the 1800's I would most certainly be poor right there along with my family and after some research of how the poor were treated back then I can honestly say it wouldn't be great.
During some research for The Detective's Nightmare (A Beaumont Bros. Circus Mystery #2), I came across a map in the online archives of Nova Scotia where this book is set. The map is dated 1887 and so I've made it a point to study everything about this map. While I took note of the different street names and businesses, I spotted a building next to the city hospital called something I've never heard before. The building was labeled "Poor Asylum".
Yes, you read that right. Halifax, Nova Scotia actually had a building they called the "Poor Asylum". I did some digging and discovered it was also nicknamed the "Poor House Cemetery" because residents who died in the poor house couldn't be buried in public cemeteries. They were, instead, buried in shallow graves in the yard of the Poor Asylum.
The Poor Asylum was initially established to fix the city's homeless problem. It turned into something far more sinister. Not only were homeless sent here, but the elderly and the terminally sick.
Throughout the years there are stories of residents of the Poor Asylum being tortured by the headmaster and how the shallow graves surrounding the building smelt of putrefaction. Apparently, graves were dug so shallow that it was common for one to trip over a decaying arm or leg.
Needless to say, conditions at the Poor Asylum were very… poor. I'm thankful that this is not in existence in Halifax today. History is very interesting and, though these are trying times, it helps me see that in many ways we have grown for the better and I have hope that we will continue to do so.
In case you were curious, here's the map of the Poor Asylum from 1887!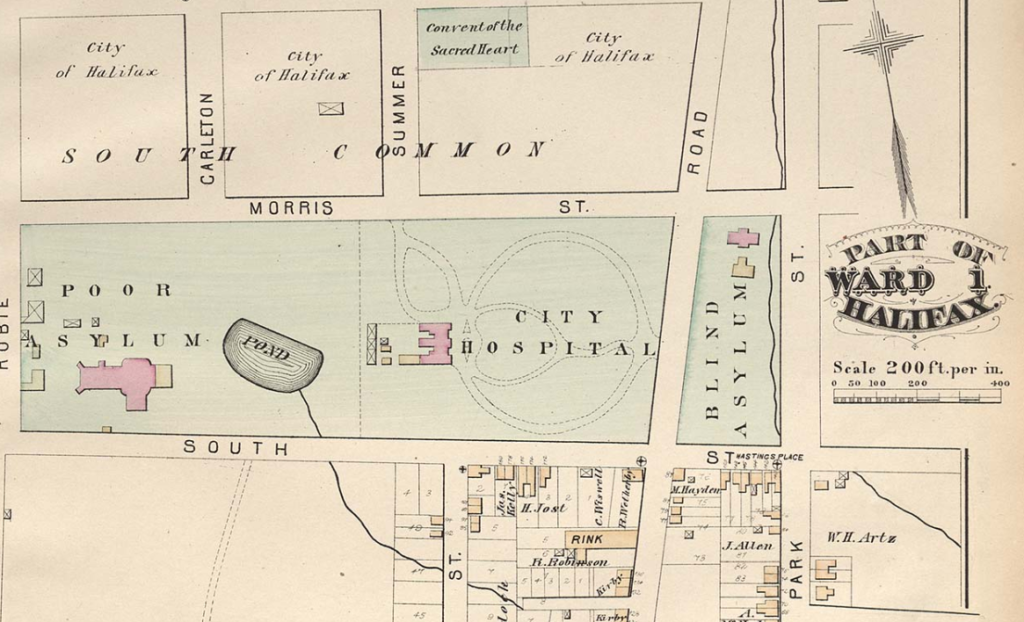 RESOURCES:
---