I love Sherlocky stories and Jackaby by William Ritter certainly was one of those tales. It follows a girl named Abigail Rook as she arrives on the shores of a Victorian New England in the height of winter. While searching for employment she bumps into a quite peculiar man known as Jackaby and naturally has the reputation of being a bit strange. He's an investigator of the supernatural, after all. Abigail soon finds herself in the midst of a spectacularly dangerous adventure as the two try to solve a mysterious case.
What I loved:
I loved the setting and how each scene I could hear, taste, and feel everything. I got chills when the crisp winter breeze blew, I crinkled my nose at the stench of whatever Jackaby was trying to cook for breakfast, and all of my senses were engaged for the majority of this story. I also enjoyed the vivid characters we met. Each one was unique and had their own voice. I particularly enjoyed how we were lead through the case. I felt like I was solving it along with them, although my initial suspicions were correct all along. That did not detract from the experience.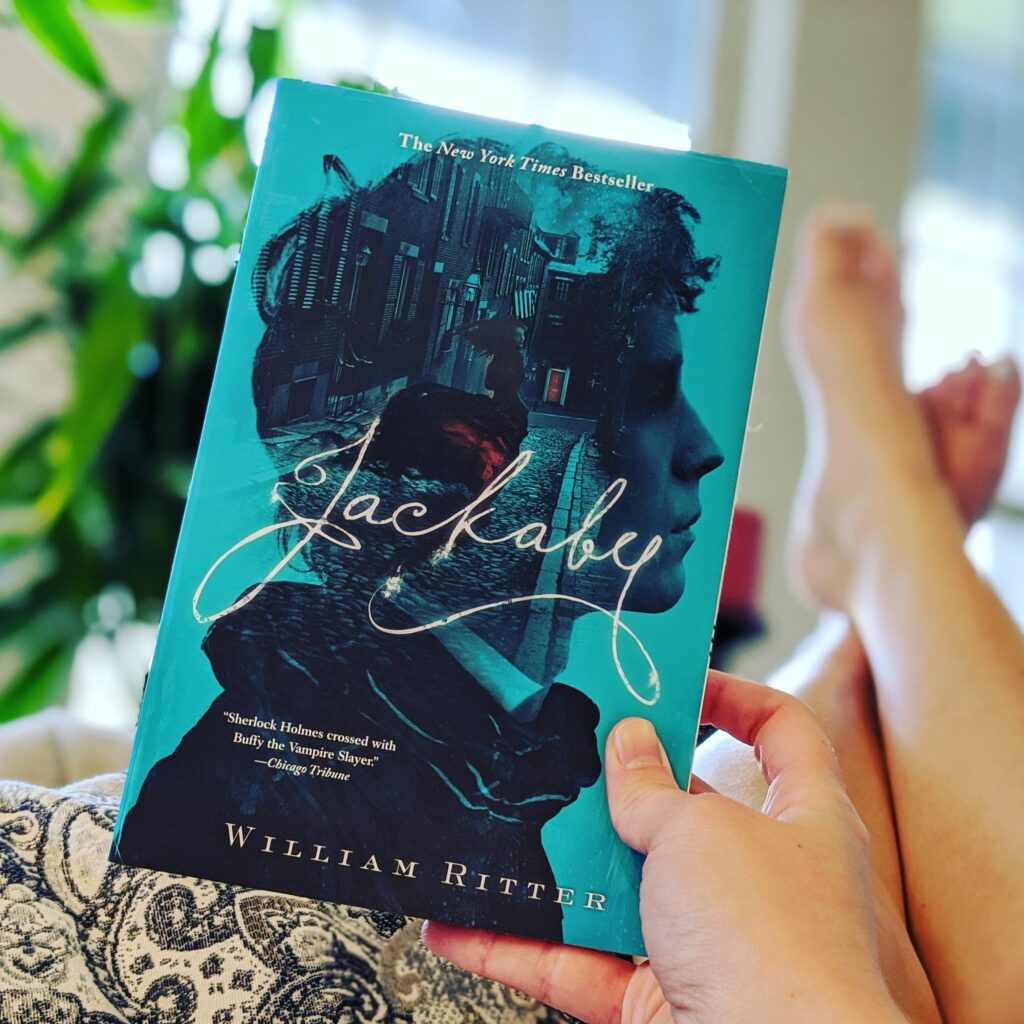 "That the battles are usually in her head does not lessen the bravery of it. The hardest battles always are."

Jackaby by William Ritter
What I didn't:
I have to say, I wasn't a huge fan of Jackaby in the beginning. He came across as being too Sherlock to be Jackaby if that makes any sense. But towards the middle of the book he developed into his own character and I began to change my mind about him.
One thing that did not change was my dislike for Abigail Rook's character. It is obvious that the author does not understand the female voice and, while she would have her moments, it felt more like it was forced upon her. Like, she's a girl, she has feelings so there, she'll fall instantly head-over-heels for this boy because he's tall, dark, and handsome. It didn't quite fit and I didn't quite feel connected with her likeness of him. Perhaps this is because this is considered a Children's Steampunk novel (although it's technically not Steampunk at all because its focus is in the supernatural and not the technology of the Victorian era).
Even still, I think a young girl would initially only feel attracted to a boy, but to continue the attraction further more interaction between the two was needed. But perhaps this is a character development that will rectify itself in future books?
"Happiness is bliss—but ignorance is anesthetic, and in the face of what's to come, that may be the best we can hope for our ill-fated acquaintances."

Jackaby by William Ritter
Overall, it was a really great reading experience and can be read as a standalone. So if you're looking for a fun, not too gruesome or involved story this is an excellent choice.