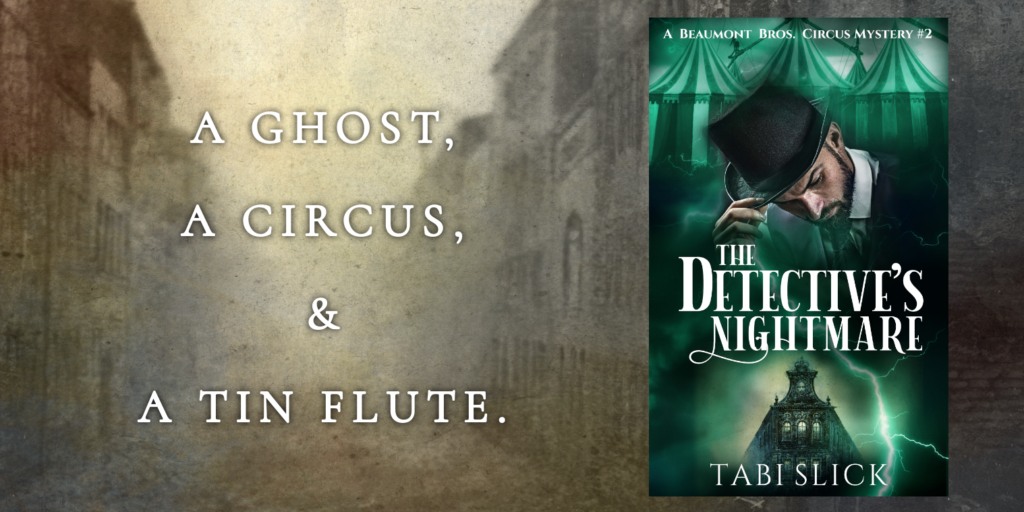 Guess what? The second book in my Beaumont Bros. Circus Mystery is now OFFICIALLY available for pre-order!
A ghost, a circus, & a tin flute.
A slew of impossible disturbances plagues the little town of Halifax, leading Barnaby Grey with little choice but to call the infamous Private Detective Wilson Davies out of retirement.
Haunted by the events of losing the Beaumont Bros. Circus, Wilson Davies has succumbed to seeing a doctor for a prescription of his latest vice. Instead, the doctor advises the unthinkable. To take a holiday.
But when Wilson receives word from his dear old friend that the circus is back in town and, with it, a terrible murder he finds himself on the first boat to Canada.
Will he be able to catch the circus red-handed once and for all? Or will the killer evade him once again?
A must-read Gaslamp Fantasy!