Cowtown Horror Fest 2022 is one for the books! Here's a few highlights of my weekend and first convention of the year. If you'd like to find out more about the Transitioned Universe and all of the magical books within it, head on over to The Books section of my site and discover a whole new world.
---
My booth was right near the entrance so I got a front seat view of all the cosplayers! There were a couple of Harley Quinns, a Victorian bird I think it was? Frankenstein, and so many more!
It was a great time overall. Though Saturday was busy with traffic, Sunday was a much better day for me and I got to meet so many new readers!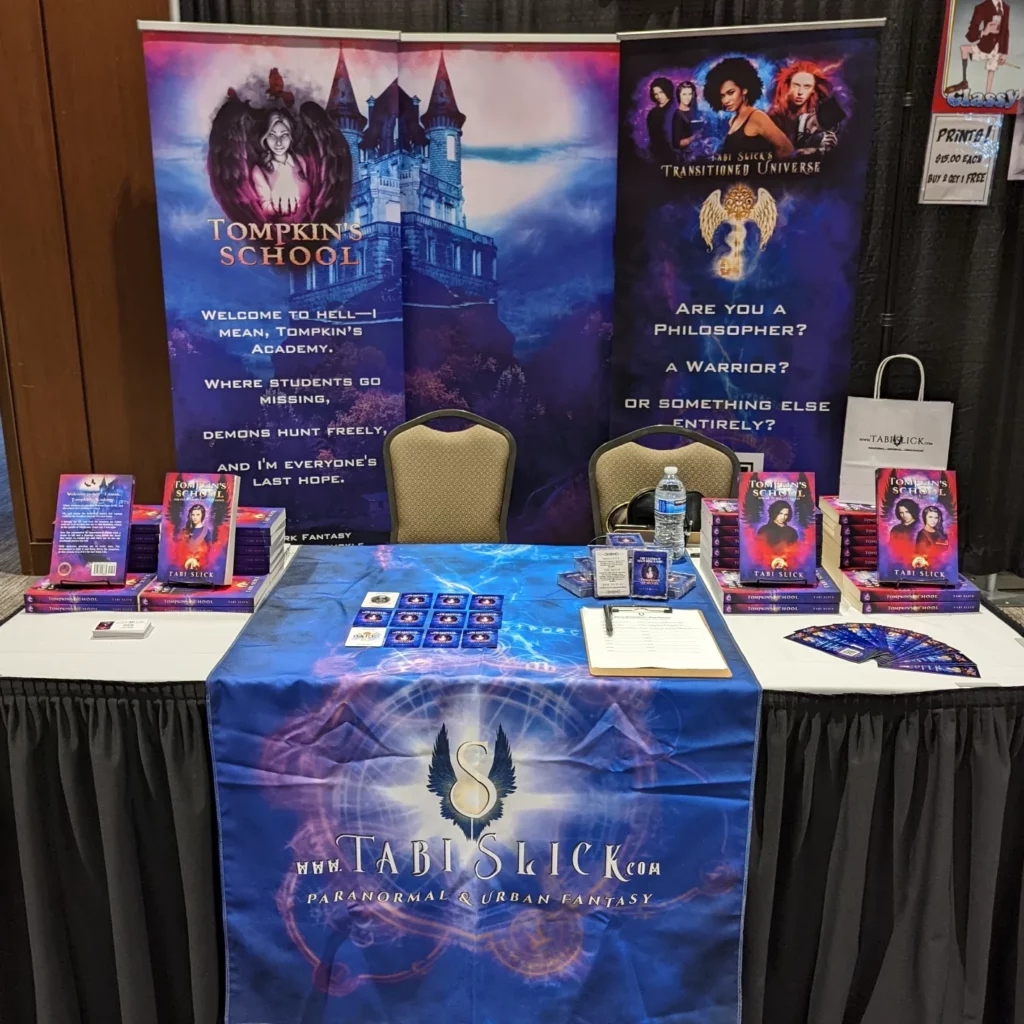 Thank you to all who came out and supported me, you're the reason I do what I do.
A Supernatural Academy with a deadly secret.
For fans of paranormal circus adventures and Sherlock Holmes!
In the midst of war, can love conquer all?